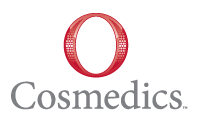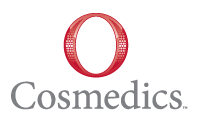 Corrective Skin Treatments
Corrective Skin Treatments
O COSMEDICS is a results-driven skin care range that is chemical free, containing 85% active ingredients designed to get results. The peel off mask is the O Cosmedics signature corrective mask infused with skin-correction peptides and anti-inflammatory actives
O COSMEDICS is a results-driven skin care range that is chemical free, containing 85% active ingredients designed to get results. The peel off mask is the O Cosmedics signature corrective mask infused with skin-correction peptides and anti-inflammatory actives
Platinum Dermapen
Package
No.1 Anti-ageing Micro-Needling treatment! Aims to tighten, lift and rejuvenate skin, by stimulating and regenerating collagen.
This professional peel is designed to enhance needling procedures, increase cellular turnover, whilst addressing the signs of ageing, acne and hyper pigmentation
3 x Corrective Treatments
Corrective treatment two weeks after each Dermapen, to further enhance results
*Including treatment of neck area*
Ultimate Corrective Treatment
Package
6 x 45min Corrective Skin Treatments
2 x 1hr Corrective Skin Treatments
O Cosmedics is a results-driven skin care range, containing 85% active ingredients, designed to get the results you want - and it is chemical free!
The peel-off mask is the O Cosmedics signature corrective mask infused with skin correction peptides and anti-inflammatory actives.
These treatments can be between one to two weeks apart for quicker results - depending on the strength of the peel.
Deluxe Body Relaxation
Package
2 x 1hr relaxation massages
2 x 1hr hot stone massages
2 x 1hr exfoliage massages
Enjoy weekly or monthly relaxation! All of our massages include back and foot exfoliation.
2 x 1hr reflexology sessions
Reflexology reduces stress, balances the nervous system, improves sleep quality and circulation, detoxifies the body, and enhances the body's natural healing processes.
*Including treatment of neck area*