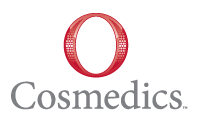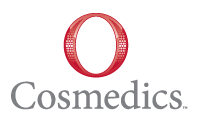 Corrective Skin Treatments
Corrective Skin Treatments
O COSMEDICS is a results-driven skin care range that is chemical free, containing 85% active ingredients designed to get results. The peel off mask is the O Cosmedics signature corrective mask infused with skin-correction peptides and anti-inflammatory actives
O COSMEDICS is a results-driven skin care range that is chemical free, containing 85% active ingredients designed to get results. The peel off mask is the O Cosmedics signature corrective mask infused with skin-correction peptides and anti-inflammatory actives
| winners in our eyes! |
Well, it was a great weekend in Sydney for the Australian Beauty Expo and Australian Beauty Industry Awards(ABIA)Gala Event!
Our category winner was announced at the end of the night, and unfortunately we didn't manage to bring home that beautiful trophy this year.
We still enjoyed the night at the Dockside Pavillion with lots of dancing to old and new tunes and great company. Thanks once again for your support and here's to next year !!!! xx
Article date: 25 August 2016
| sydney here we come! |
After a long wait since posting our submission for the Australian Beauty Industry Awards, we were advised today that we made the list of finalists for our category - "Best Beauty Salon: 5 rooms or more".
We're off to Sydney at the end of August to find out if we can bring the title home to WA!" WISH US LUCK !!!!!
Article date: 17 May 2016
| dermapen is here! |
The Dermapen™ is a revolutionary micro-needling device which aims to tighten, lift and rejuvenate skin.
The Dermapen 3™ is the latest and most advanced model available today.
The Dermapen 3™ has many benefits:
Safer and more effective in piercing the skin than traditional skin needling rollers

Has a superior effect on collagen and elastin rejuvenation

Multi-speed and adjustable needle depth

Highest effectiveness

Effectively treat hard-to-reach places

Promotes scarless healing and natural collagen reproduction
Article date: 9 May 2016