Corrective Skin Treatments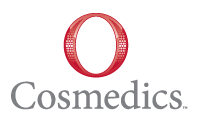 O COSMEDICS is a results-driven skin care range that is chemical free, containing 85% active ingredients designed to get results. The peel off mask is the O Cosmedics signature corrective mask infused with skin-correction peptides and anti-inflammatory actives
ENTRY-LEVEL Corrective Treatment:
Pomegranate or Pumpkin
40 mins $118
60 mins $138
​
NEXT-LEVEL Corrective Treatment:
40 mins $134
60 mins $159
​
Bio-White Peptide:
A burst of Vitamin C and A straight into the skin. great for brightening the skin and age-spots.
​
Oxygenating:
Papaya, pumpkin & pomegranate enzymes to suit all skin types
​
Catalyst Retinol:
Pure retinol, helps with pigmentation and photo-damaged skin
​
Alpha Beta:
Great treatment for photo-damaged skin & acne
Add $20 to any Corrective Treatment to include neck OR decollatage
NEUROCOSMEDICS a member of the InSkin family), concentrates on repairing compromised skin by nourishing, hydrating and calming your skin with its anti-inflammatory properties. This blend of botanicals is free from a long list of nasty chemicals, and will take you on a sensory journey !
SKIN BOOSTER
​
30 mins $75
60 mins $108
​
LUXURIOUS SKIN RECOVERY Radiance Peel:
​
60 mins $129
​
Gently exfoliates, soothes and brings radiance to dull and textured skin. Contains potent exfoliating enzymes of pineapple and papaya, offering anti-inflammatory and brightening properties.
Includes face, shoulder and scalp massage,.
​
LUXURIOUS SKIN RECOVERY Youth Clinical Peel:
​
60 mins $129
​
This ultimate multi-tasking triple action exfoliation peel offers a superior rate of gentle exfoliation, suitable for all skins: pigmented textured, acneic, dehydrated and fine lines.
​
Includes face, shoulder and scalp massage.