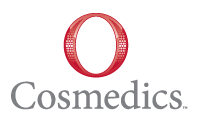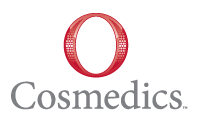 Corrective Skin Treatments
Corrective Skin Treatments
O COSMEDICS is a results-driven skin care range that is chemical free, containing 85% active ingredients designed to get results. The peel off mask is the O Cosmedics signature corrective mask infused with skin-correction peptides and anti-inflammatory actives
O COSMEDICS is a results-driven skin care range that is chemical free, containing 85% active ingredients designed to get results. The peel off mask is the O Cosmedics signature corrective mask infused with skin-correction peptides and anti-inflammatory actives
Cosmetic tattooing (micropigmentation) is an easy, hygienic and safe way to draw attention to features that are naturally outstanding eg. lips, eyes, eyebrows.
Cosmetic tattooing also has a lasting natural finish that can be suited to your individual style and required outcome, and of course decrease your day-to-day makeup routine.
Debra Miller is

WA's leading micropigmentation specialist with over 25 years of experience in the industry.
Heaven's Beauty has had the pleasure of welcoming Debra into our salon once every month for the last 7 years ...
See

Debra's

webpage

www.debramiller.com.au

for before and after photos and for more information about her services.
Eyeliner
Intensify eye's shape

Capture the colour of your eyes

Enhance lashes to appear thicker and longer

Decrease your day-to-day make-up routine
$390 1st appointment
$280 2nd appointment (top up 1 month later)
Lips
Rebuild, define and reshape the lips

Enhance the appearance

Give lips a lining and even out the shape

Colour the lips to look fuller

Available in a range of colours to suit
$780 1st appointment (full lip colour)
$280 2nd appointment (top up 1 month later)
Eyebrows
Add thickness to your brow

Add shape back into your brow

​Strengthen and enhance the colour

Achieves a natural finish
$390 1st appointment
$280 2nd appointment (top up 1 month later)
Cosmetic Micro-pigmentation